ISSUE #8: Deathbed Books
And the 5 lessons from each of our picks

Once upon a time, we wanted to do a podcast series on this topic since both of us enjoy reading very much. But it turns out, the love for reading didn't quite translate into a love for speaking, but at least it did, into writing. Hence, this issue's topic of DEATHBED BOOKS.
We've each picked one of our favorite books that have played a transformative role in our lives, and wrote about the 5 lessons we've learned from them. These books remain our go-to's as we grow. Read on to see our selections, and share with us one book that will accompany you through life.
Daryl's pick // Nicomachean Ethics by Aristotle

Rosslyn's pick // Letters to a Young Poet by Rainer Maria Rilke

Food for Thought

Resources

A Slice of Life // Announcing Rosslyn's first book
Warmly,
Rosslyn & Daryl
---
ARTICLE // by Daryl
Nicomachean Ethics
by Aristotle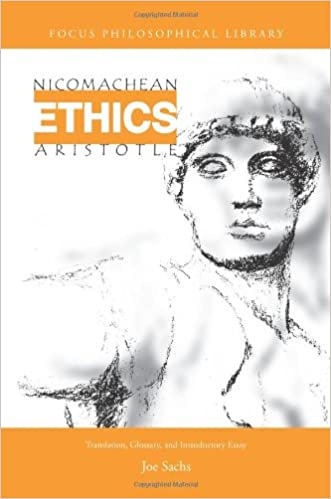 If you still don't know by now, I'm a great fan of Aristotle. [Cue: Groan, not again. Can't he just shut up about Aristotle?] Well, I just can't because I've never encountered anyone as wise as he. This is not to say he wasn't wrong about anything, but even in what he was wrong about, there are elements, principles, if you will, within his writings that stand the test of time. And his book on ethics is one of them. It radically transformed the way I related to the world, and to myself. No surprise, then, that the Nicomachean Ethics stands at the top of my list of books I want by my death bed. Here are 5 reasons why I think you should read it. I can't promise you that the Ethics will be an easy read but I can promise you it'll be a meaningful one.
1. In a world where ethical standards are conceived purely in either relativistic or dichotomous terms, the
NE
shows you a third way.
If, like me, you've ever had someone lambast you for expressing your anger, or for exhibiting pride, you might empathize with what Aristotle has to say here. Too often, such characteristics are looked upon with disapproval. Everyone is expected to be even-tempered or to play down one's achievements for the sake of appearing as a team player. That view, however, rests upon the assumption that it isn't possible to exhibit such emotions in a healthy manner. True, evenness of temper is a good to be pursued, but there are some things we ought to get angry at and should not stand for, and there are times when it's more than acceptable to display our pride. What's at stake here is whether such demonstrations are proper. For instance, proper pride involves recognizing that one has indeed performed a particular task well and deserves the accolades that come with it; to deny it would be to place too little value on one's self; to overstate it would be boasting. The key is to discern what is a proper time and place for such virtues in between the extremes of its two related vices.
2. It shows you the difference between healthy and unhealthy notions of equality. Sometimes, inequality is good and should be praised.
Too often, the best are pulled down because of their gifts. The preponderant view is that equality is present only when everyone is at the same level as the lowest common denominator. Often, it is the incompetent and petty people who make us feel inadequate about the abilities and virtues we have painstakingly taken to cultivate. It need not be as such. We can consistently maintain a belief in equality by recognizing there are certain inalienable rights everyone shares. Other than that, as long as we're not being obnoxious by about our gifts, there's no reason why we should be made to feel ashamed of them. If we've taken the time and effort to cultivate our gifts, own them and accept the compliments (and rewards) that come with them.
3. It reminds you there is more beyond material pleasures.
Don't get me wrong, it's human to desire material pleasures. Eating, drinking, playing are all necessary for a healthy and meaningful human existence. But it's not the final end. Non-material concerns matter just as much, if not more. I'll admit that once upon a time, the thought of buying an expensive car and watch were at the top of my list. (I even foolishly claimed I'd rather sleep in an expensive sports car.) But the more I read the NE, the more these concerns fell by the wayside. The pleasures that come with the life of contemplation are far too sweet to be wasted on the pursuit of transient things like expensive watches (I still like them, but they're definitely not worth the effort.) On the contrary, the simple pleasure of contemplation is endless in its tranquility, and complete in its satisfactions. Naturally, not everyone can take to the life of the mind, but there are other things worthier of pursuit than the material.
4. You'll choose better friends!
I was introduced to a notion of friendship that goes beyond what the superficiality of modernity. For Aristotle, the highest sort of friendship is characterized by virtue. Friends ought to make each other more virtuous. In modern parlance, if you're caught in a toxic relationship (romantic or otherwise) with someone, that person, in all likelihood, is not your friend. Similarly, people you merely associate with or spend some amount of time together do not constitute the greatest friends you can possibly have. The truest and most fulfilling kind of friendship transforms you by creating the conditions in which you can exercise your virtues so you can become more virtuous; in turn, you would do the same for your friend. To be honest, I was aghast when I first read this. How can one, in good conscience, impose such standards on who counts as a friend and who doesn't? As the years passed, I realised I subscribed to the lower and more vulgar notion of equality I spoke of earlier. Friendship can and should raise those involved over and beyond themselves.
5. You'll experience liberation (if you follow A's advice.)
Moderation is key. In my practice, I found myself handling want more easily than I did before. Essentially, virtue is the positioning of one's self between the extremes characterized by two vices. In the constant calibration of my desires to attain this middle ground, I've come to habituate myself to withstand the sway from one end to another. This habituation means I do not experience my desires for the extremes as strongly as I once did, and in doing so, I feel liberated from my desires to a great extent. Life actually became more pleasant because it feels like I'm in greater control of myself. Every day becomes easier to navigate with respect to myself, and my shoulders feel light when I don't have to fight against the various desires that constantly try to pull me in different and, sometimes, opposite directions. Don't get me wrong, I've not transcended yet. But everything becomes easier to manage when I'm not constantly fighting against myself.
---
ARTICLE // by Rosslyn
Letters to a Young Poet
by Rainer Maria Rilke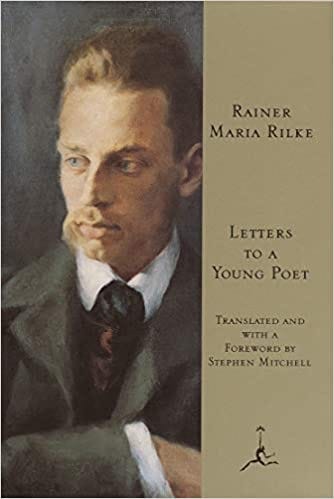 Letters to a Young Poet—What started off as an exchange of letters sharing advice on writing blossomed into a friendship where life lessons are imparted to his young friend, Mr. Kappus.
I've yet to grasp all his teachings from this book and I wonder if I may ever. It probably won't matter. After all, what's taught does not entirely translate into what's learned. I shall be mindful not to feed my hole of inadequacy, instead, fill it with inspiration and amazement by how a 26-year-old was capable of such thoughts and life experiences, and be open to Rilke's nurturing teachings.
I re-read this book to refresh myself for this article. I thought I'd just be scanning through, yet once again, I'm drawn into his letters, reading word for word his advice to Mr. Kappus, as though they were for me. I found myself picking up on things I've not registered previously. And I'm more touched than ever by the words Rilke so generously bestowed upon his friend.
Deep, kind, and holding, that's how I experienced Rilke's letters. I guess that's the presence I wish to be held in when I near my end. The humility and loving-kindness in his words bring me warmth and assurance, his soul guiding me on this journey called life.
Here are the five lessons I've picked amongst the many I've benefitted from this book. May they bring you solace and clarity as they did for me.
1. Live everything, live your questions for now.
There are questions in life we may never have the answers for. With respect to these questions, I wonder if it made more sense to refer to them as quandaries. Rilke urges us to not strive to uncover answers but instead, live everything. Even when we have no answers to our life's quandaries, let that not deter us from life. What matters is we live these questions, live them moment to moment. Then perhaps one day, without noticing it, we would have lived our way into the answer.
Heeding his advice, I conduct my life with questions that lead me towards my truth and what it means for me to live this life.
With each of the following lessons I share here, I end each of them with a question for myself to ponder over, to guide me closer to the life I seek. I wonder what yours might be.
2. There's a timing to growth, but it can't be measured by time.
Everything must be carried to term before it is born.
Throughout his letters, Rilke speaks religiously of patience, and underpinning it is a great amount of faith and humility. This lesson on patience is one I'm still learning. My mind understands it while I'm still practicing embodying it. To me, a lesson that's fully learned is one that is lived.
It is easy to detract myself by measuring growth and success in terms of time, a common trap for a modern man. Yet, what meaning does a year hold, if not for the standards modern society placed upon it? It takes about six weeks for a rose to bloom; a Cereus (Queen of the Night), about two years. Also, not forgetting that not all will reach its bloom. It's a humbling experience for me to come to this realization that what matters is living; blooming is a bonus blessing.
Growth cannot be measured by time, much less, compared with another. When I compare, not only am I putting myself down and dismissing the work I've done, I'm also putting the other down. How will I know the difficulties and labor the other has put in behind their shiny success? Besides, we may not even be of the same bloom.
Question to ponder:
How might I stand at ease in the spring gales trusting that summer will follow?
3. Authenticity, true belonging, and worth
Growing up, I struggled with issues of identity and belonging. There were many instances I forewent dignity for connection. I wanted to belong, to be part of a group, and in my attempts to fit in, I hid parts of myself that didn't seem welcome in the group. The more I hid and rejected these parts, the more I was telling myself, "the true me is not wanted." I lost myself in the process, constantly battling feelings of not being enough.
In Rilke's letter, I learned that when I am true to myself, when I can come wholly into myself (not influenced by convention and custom), I no longer need to fear losing myself nor being unworthy. When I show up authentically, I live with ease, and I will be attracting people who will be drawn to this version of me. There will be some relationships that nourish me, and some that don't, and it'll be up to me to decide what matters most to me—a life of truth or a life in fear.
Questions to ponder:
How might I live a life true to me? How might I become me?
Read the lines as if they were unknown to you, and you will feel in your inmost self how very much they are yours.
Each time I pour my heart and soul into my work, it embodies my qualities. When I come to be acquainted with them as if they are a stranger's, I allow myself to be touched by my very own being. If, like me, you've compromised much of yourself, may you get to know yourself through your work.
Question to ponder:
What am I learning about my loveliness?
4. The only way is through
Why should you want to exclude from your life all unsettling, all pain, all depression of spirit, when you don't know what work it is these states are performing within you?
Many of us tend to shun experiences we deem unpleasant because of the discomfort they bring us. What if they had a message for us or what if their purpose was to help us grow and flourish? Like what I often tell my clients, "emotions are neutral, they are energies in motions brought about by thoughts or body states." Before we go about dismissing anything that unsettles us, perhaps some curiosity to inquire about the lesson that's presented to us?
All one has to do is help [that which ails you] to be ill, to have its whole illness and let it break out, for that is how it mends itself.
Having relived my own past experiences to undo and rewrite my relationships with them, I deeply believe this to be true. It's not the easiest but it's for the better.
Question to ponder:
What door did I open and what door did I close today?
5. The Art of Receiving
Embarrassingly, having lived almost four decades, I had been told by my teacher that I knew not how to receive support. Not that I was an ingrate, rather, the experience of being supported felt foreign to me. Here, Rilke offered his two cents.
Whether my letters can really be a help to you, well, I have my doubts. Do not say: Yes, they are. Just let them sink in quietly and without any particular sense of gratitude, and let's wait and see what will come of it.
Without presence, one cannot receive, because we are not allowing the full experience of the support to be impressed upon us. Even with presence, one requires magnanimity to take it all in, because when we allow ourselves to take in the full weight of what the other is gifting us, that experience can be pretty intense. Receiving is an act of humility and strength. Showing up as an equal in full dignity, while appreciating our human condition that we need each other; while respecting the giver's generosity, without the narcissism of one's pride or qualms about deserts.
Questions to ponder:
How might I be present to the love around me? How am I supported today?
---
FOOD FOR THOUGHT
Dear reader, we've shared our learnings from our favorite deathbed books with you. We hope they may serve as good resources for you. Like our past issues, here are a few questions for you to consider:
What might be the book(s) that will accompany you through life?

What key lessons did you learn from them? What in these books speaks to you?

How might your choice of these books reveal the way of living or passing you wish for?

What are you practicing to live the life you envision?
---
RESOURCES
Daryl is currently reading…
Brothers Karamazov by Fyodor Dostoevsky, a novel

…and the many many others for his comprehensive exams
Rosslyn is currently reading…
My Grandmother's Hands by Resmaa Menakem, on racialized trauma and healing

The Starless Sea by Erin Morgenstern, a novel
---
A SLICE OF LIFE // by Rosslyn
Announcing my first book!
Some of you may have heard that I've been working on my book for some time. It's finally taking shape. I've entered the editing phase for the manuscript, and I'm both excited and anxious about seeing it out in print in the coming months. *fingers crossed* Crazy, wild times in the world, there's so much uncertainty around. And yet, there's never a better time. It has been an arduous journey birthing this book from scratch, a story to be told another time, perhaps.
Here I wish to unveil the face of my precious project with you. I hope to share more updates in the coming issues. :)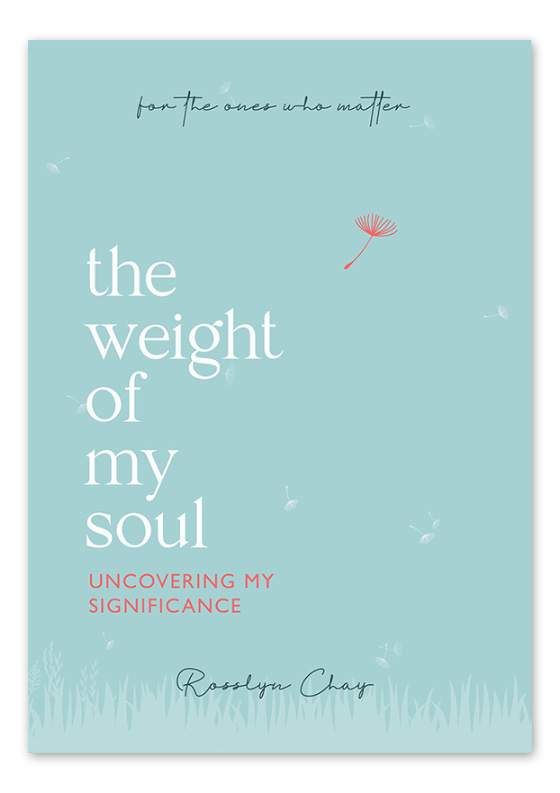 ---
If you've enjoyed our newsletter, do support us! Share it with your friends or buy us a coffee. Thank you! 😘